From the main dashboard, go to Candidates>Candidate File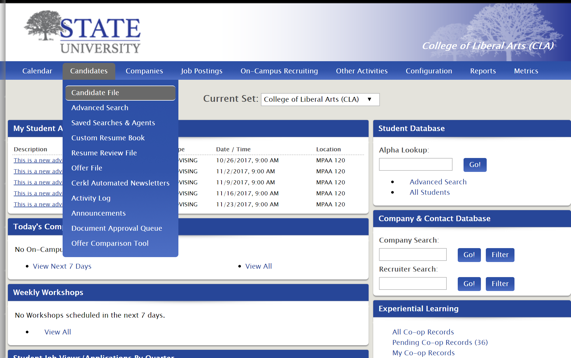 Select desired candidates by conducting a basic or advanced search, or select all candidates by clicking the drop-down arrow next to Name.

Go to the Selected tab>Next Actions>Update Answer
Note: You can also select other functions from this drop-down to update in batches such as OCR status and Resume Book Status.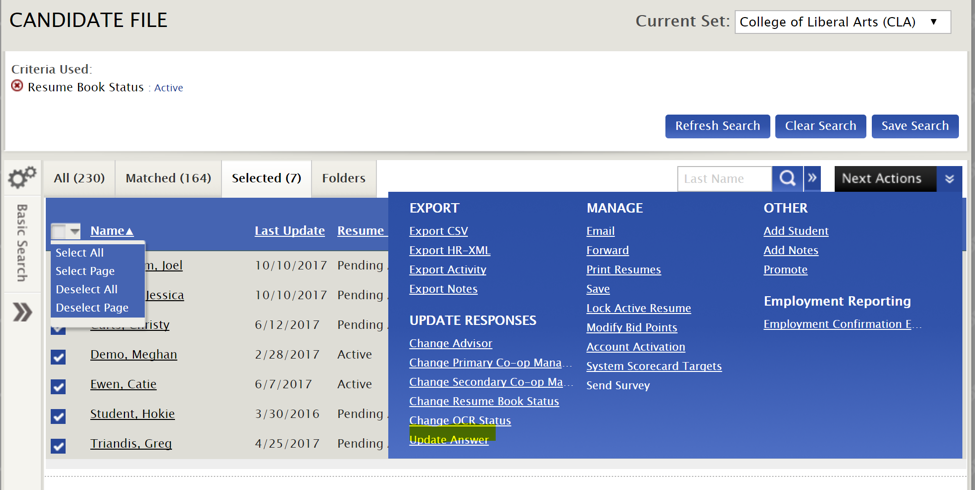 Next, select the question from the drop-down box that you want to update then either Append Answer and hit Update.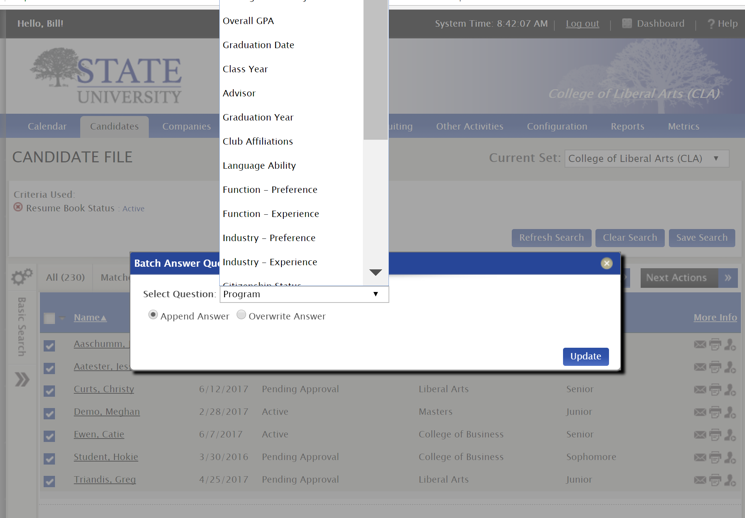 Next select the new answer you want to update from the drop-down box and Save.

*Reviewed/GoodToMigrate*