It's very easy to charge employers for all the fees associated to events like career fairs. To get started, contact your Customer Success Manager or our Customer Support Team to request access to this feature.
Be prepared to provide the following information:
Sales tax price based on location
Default Invoice Header Image: (If different from school logo)
Default Invoice Header Title / Description
Default Invoice Footer Message
Once granted access, select your event from the main GradLeaders Career Center Dashboard> On-Campus Recruiting>Company Events.

Or, create a new event from scratch from Company Events, Next Actions>ADD, then proceed with the steps outlined below.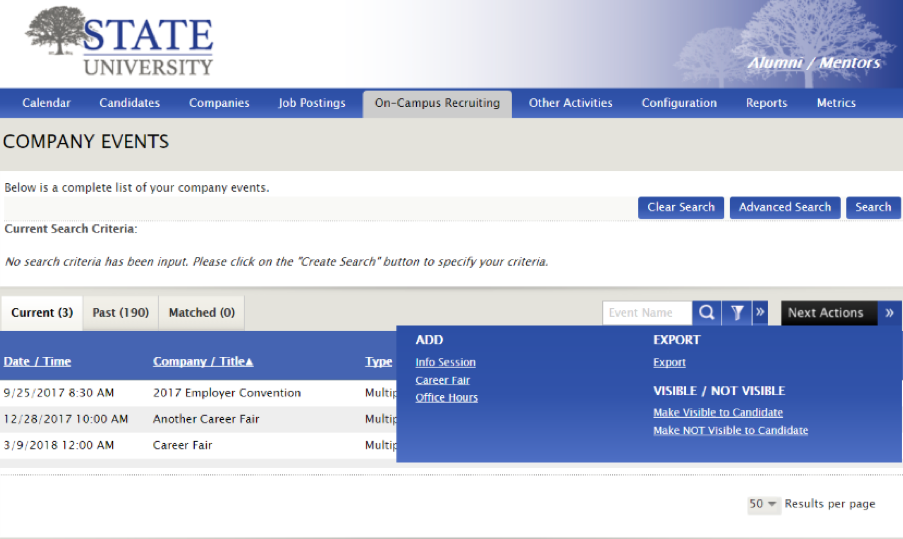 Input desired Event Payment settings by selecting from the following options:
Charge for Attendance (Yes or No)
Payment methods (Cash, Check, Credit Card, PO)
Early Fee Deadline Date
Late Fee Applies Date
Click Save.

From the Company Event Details page, click the Fees tab, then select Add from the Action menu to add additional registrant discounts, Wi-Fi charges and other fees.

Select the Fee Type (or contact your CRM to add a fee if it doesn't already exist), Fee Name, and Max Quantity Available>Save.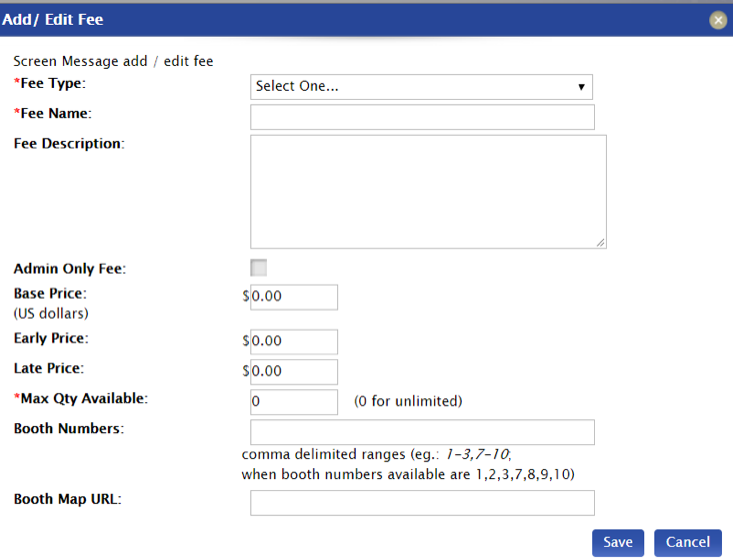 When employers submit a request to attend your event, any fees you added will display as Company Event Charges.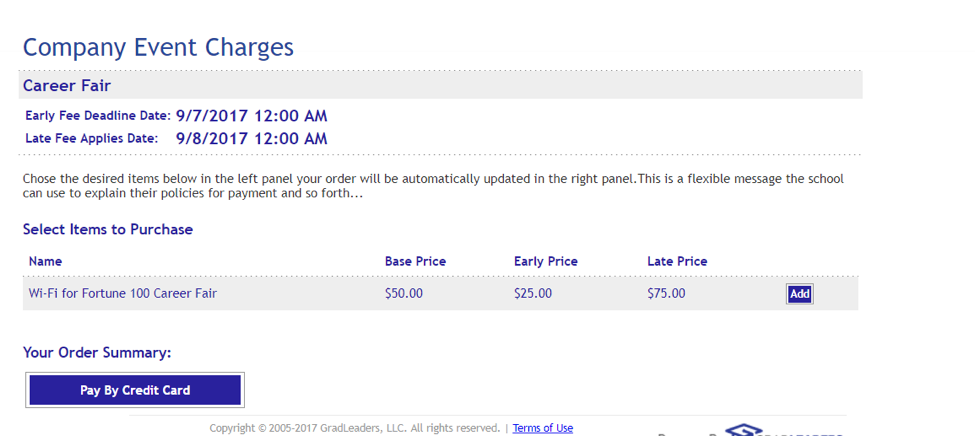 *Reviewed/GoodToMigrate*