It's easy to charge students for workshops. To get started, contact your CRM or our Customer Support Team at support@gradleaders.com to request access to this feature. 
Be prepared to provide the following information:
Sales tax price based on location
Default Invoice Header Image: (If different from school logo)
Default Invoice Header Title / Description
Default Invoice Footer Message
Once granted access, you can setup attendance fees and valid dates yourself within GradLeaders Career Center.
Go to Other Activities>Workshops.
Click into any Workshop to modify an existing entry, or create a new one by clicking Next Actions>Add Workshop.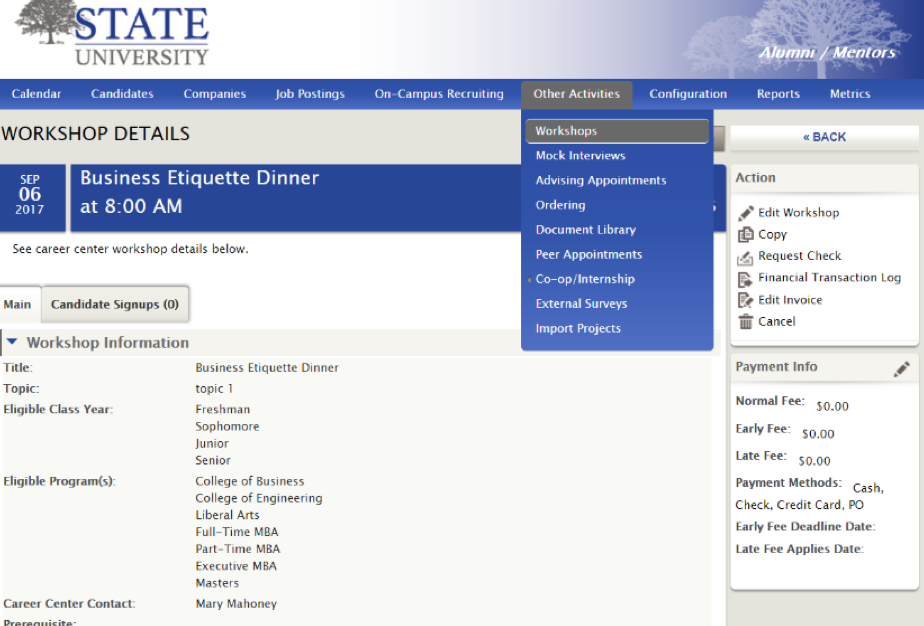 For additional information regarding workshop fees, please refer to the Charging for Workshops article.