We recommend approving the associated company before approving recruiters, but this isn't required. Check out this KB article about approving companies.
From the main dashboard, go to Companies>Contact File.

Use Basic Search on the left-hand side of your screen to search by Contact Status>Pending (click to search).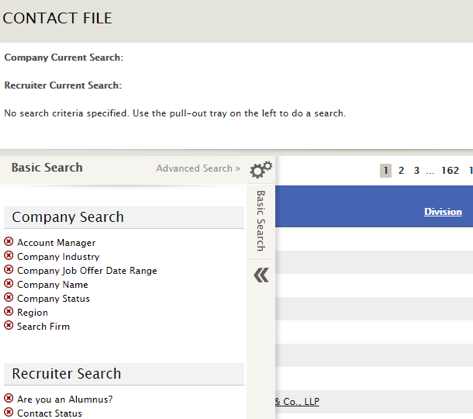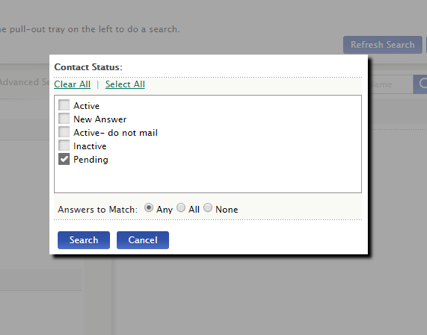 You'll see Pending Contacts that have not yet been approved. Select these using the checkbox or Select All by clicking the drop-down arrow next to Name.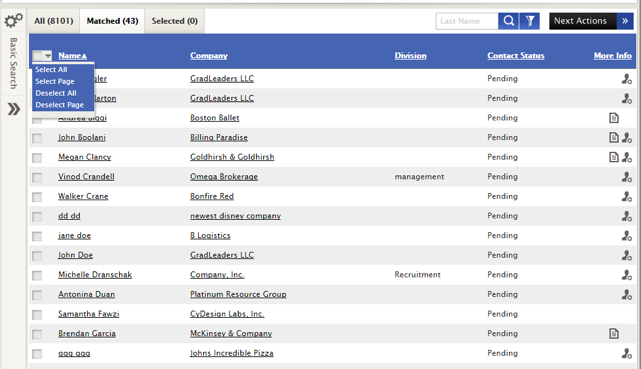 From the Selected Tab, click Next Actions>Change Recruiter Status.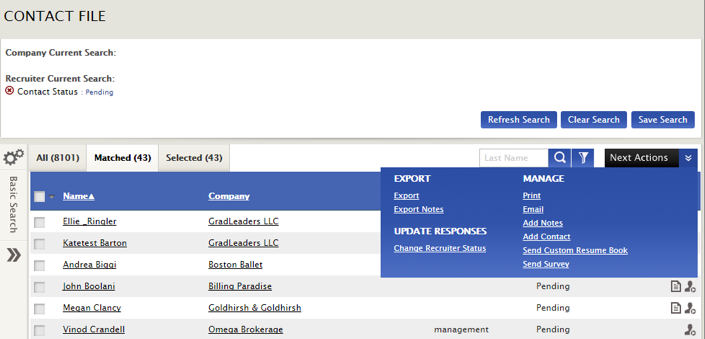 Select Active from the drop-down menu and Save.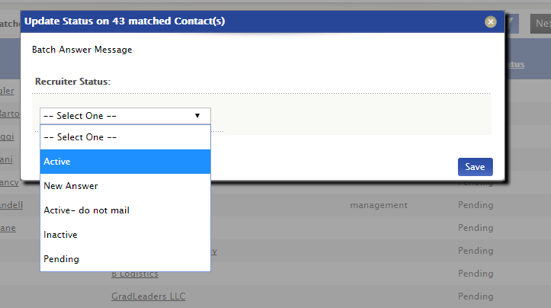 Now, when you return to the Contact File, the recruiter will show as Approved under Company Status.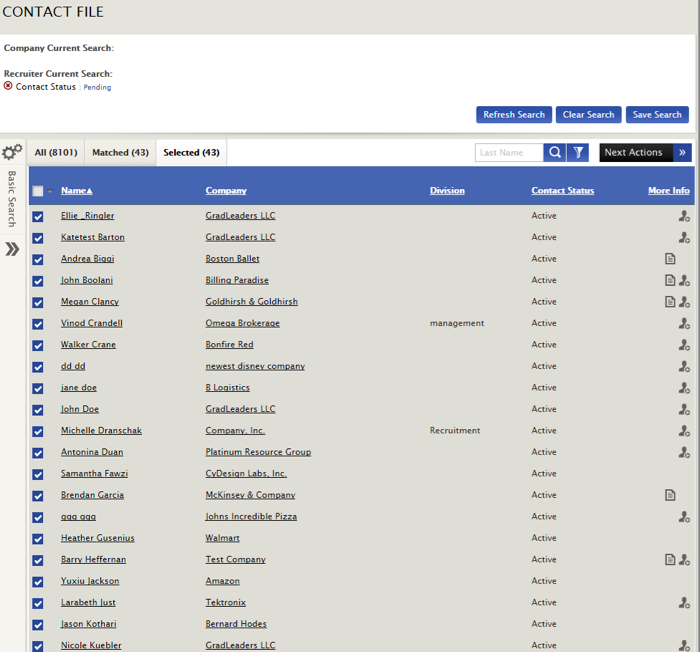 Note: You can access pending employer contacts from the dashboard widget by clicking Pending Contact Queue.
To learn how to approve jobs check out this KB article.