Question: Candidate A is trying to change their default resume, but they get an error message telling them their resume is locked. I tried to change their resume and I get the same message, why is that?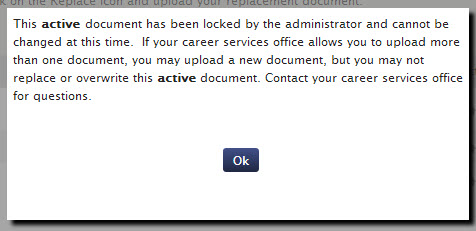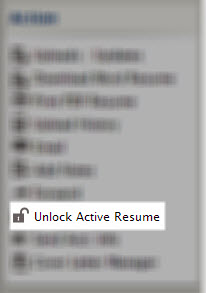 Answer: A candidate cannot change their default resume because an admin has locked their default (active) resume.
To unlock a candidate's resume, navigate to the candidates profile in admin, go to the resume tab and click the Unlock Active Resume link in the actions tab.
If you do not see the Unlock Active Resume icon listed in the actions widget, then your admin account does not have the permission enabled.
You can edit this screen message here: Configuration Tab>Messages>Screen Messages>Choose Program>Search for "Candidate Resume Locked"
*Reviewed/GoodToMigrate*