To activate a candidate account, go to Candidates>Candidate File from the main dashboard.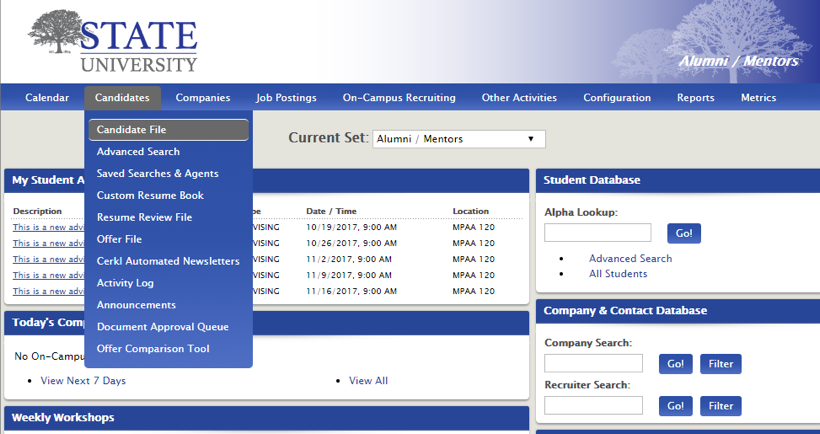 Click the drop-down arrow to the left of Name and choose Select All to place a check mark next to each student's name.

Once check marks appear, navigate to the Selectedtab, then click Next Actions>Account Activation.
This will send each student a URL with instructions on activating their account. You can edit the message if desired.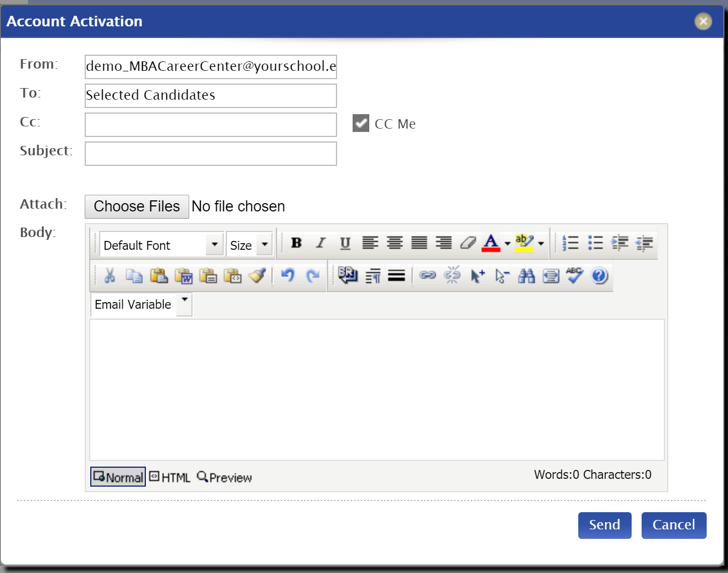 *Outdated/Migrate*