In addition to the data visualization tools already available in the Metrics Dashboard (pictured below), you also have the option to purchase ad-hoc reporting tools as an add-on for more advanced data management.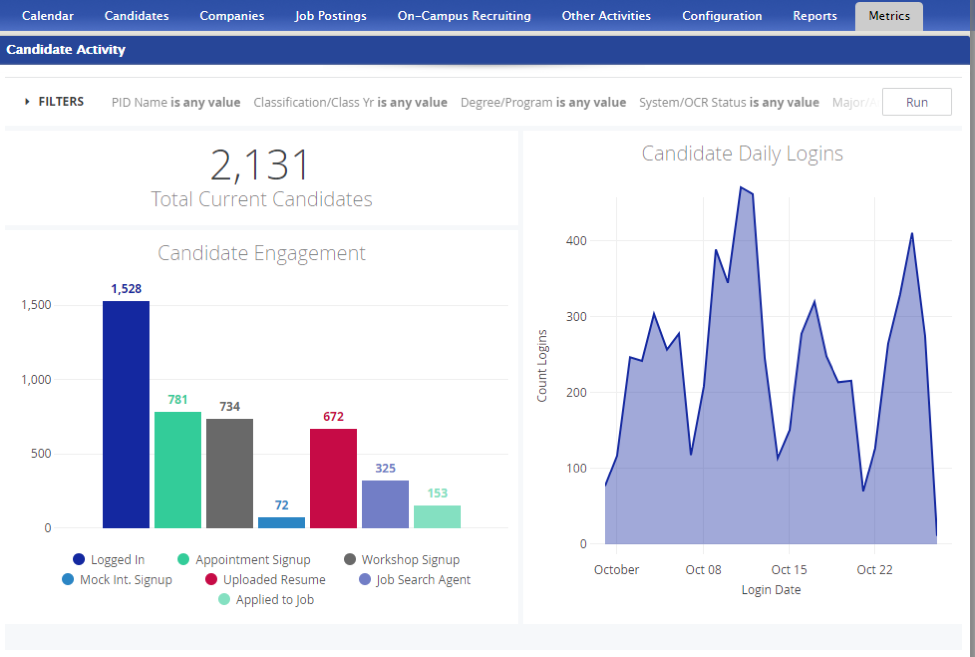 Ad-hoc reporting tools, powered by Looker accommodate more specific and customizable reporting needs.
Contact support@gradleaders.com if you have questions about the data, terminology, or for best practices for career centers. Be sure to include "Looker Ad-Hoc Question" in the subject of your email to insure proper handling.
You can also utilize the Looker® on-demand help or live chat for questions about the software here.