From the main dashboard go to On Campus Recruiting>Company Events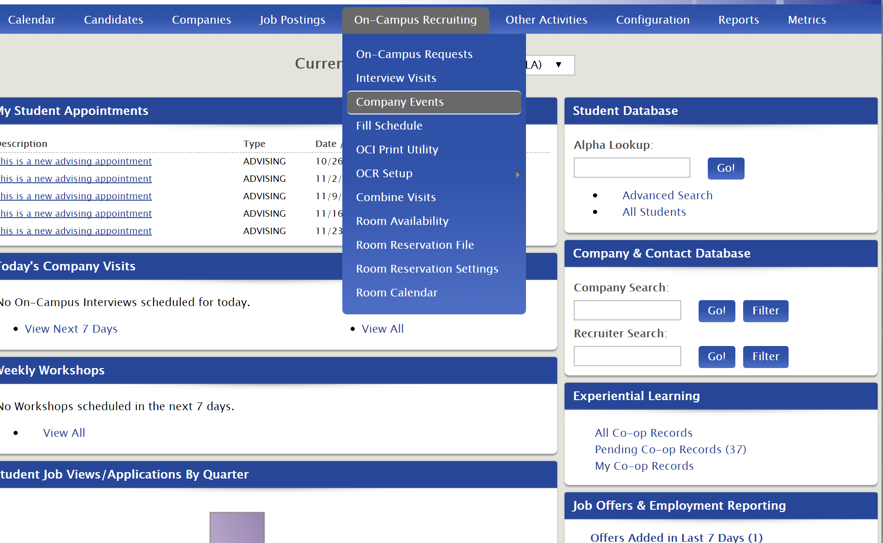 Click on the desired event then navigate to the Student Signups tab. Click Email Not Signed Up on the right-hand side.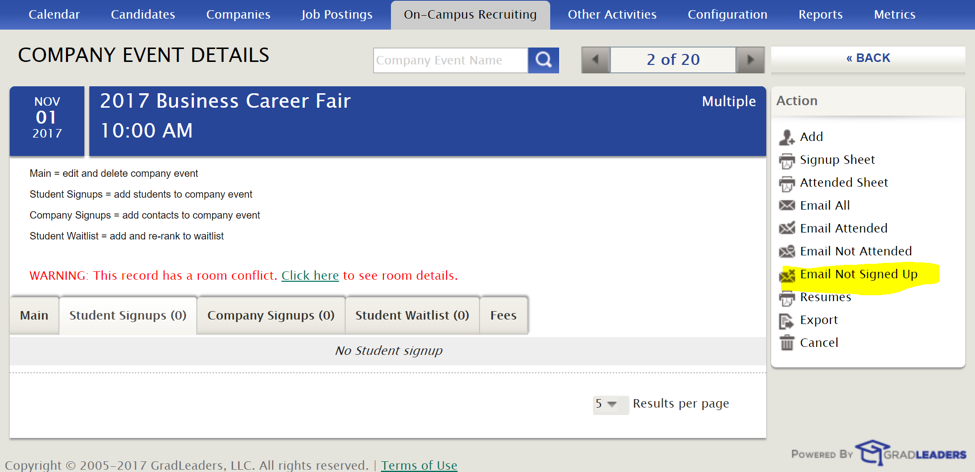 A box will open with options to select Class Year(s) & Program(s) to search for eligible students who have not signed up for an event.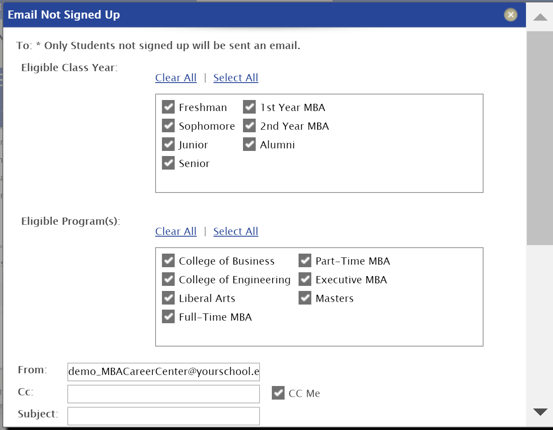 Complete criteria and email message before sending.