From the main GradLeaders Career Center Dashboard, choose On-Campus Recruiting>Company Events.

From Company Events, click Next Actions>ADD. From here, you'll be able to create a new Info Session, Career Fair or other event.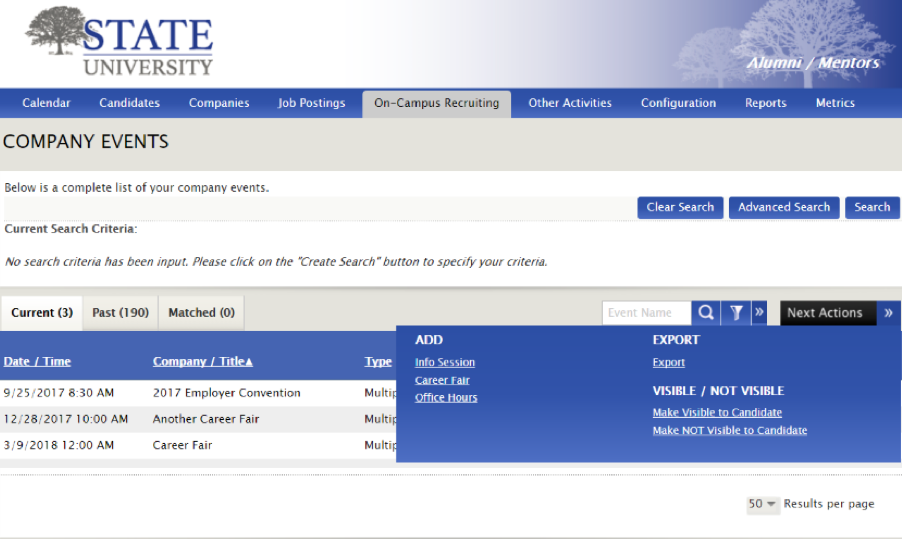 When creating an event such as a career fair, you'll need to follow the prompts to input event name, eligibility requirements, dates, location and other logistics.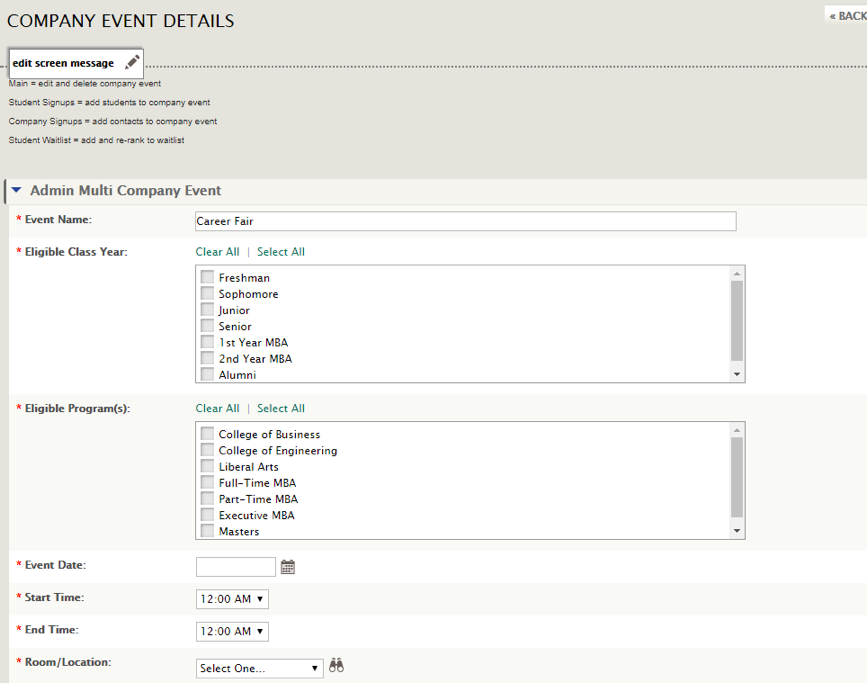 You'll want to pay special attention to the Event Payment settings by selecting from the following options:
Charge for Attendance (Yes or No)
Payment methods (Cash, Check, Credit Card, PO)
Early Fee Deadline Date
Late Fee Applies Date
Click Save.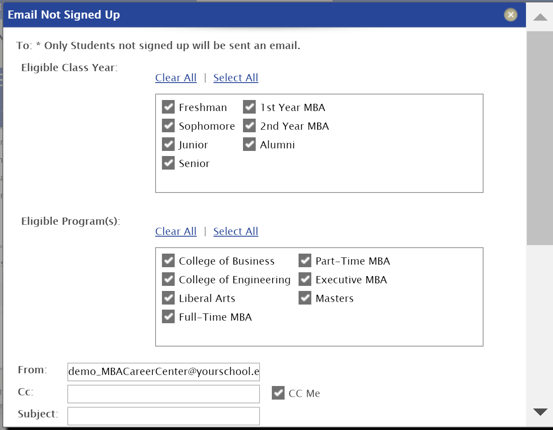 From the Company Event Details page, click the Fees tab, then select Add from the Action menu to add additional registrant discounts, Wi-Fi charges and other fees.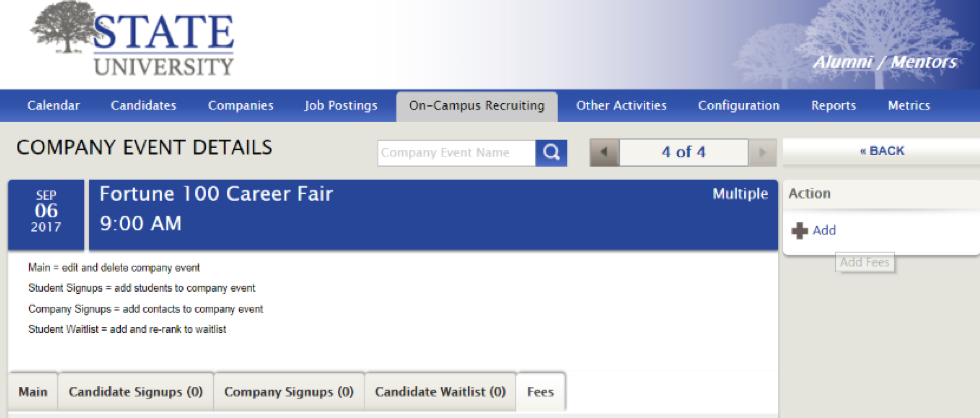 Select the Fee Type (or contact your CRM to add a fee if it doesn't already exist), Fee Name, and Max Quantity Available>Save.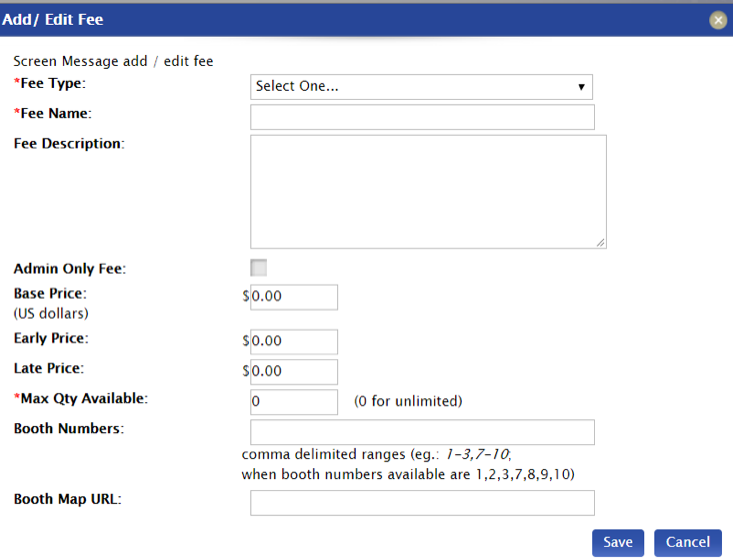 When employers submit a request to attend your event, any fees you added will display as Company Event Charges.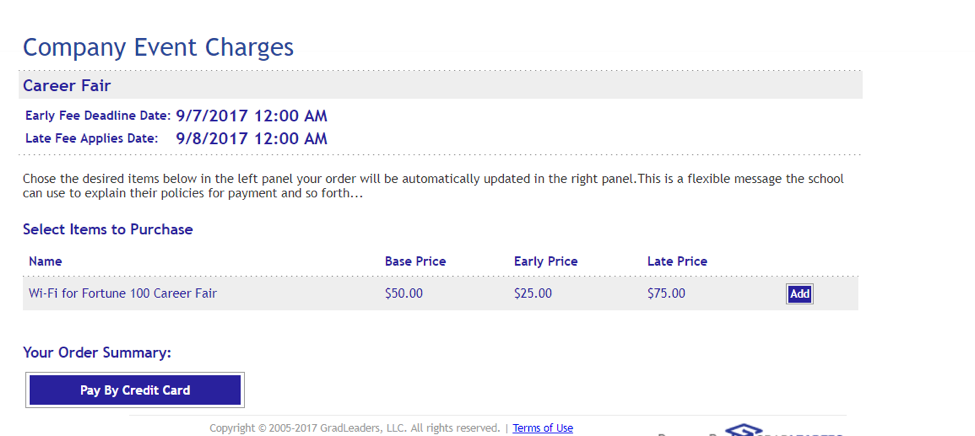 If you ever need to modify an existing event, select the event and click Edit Company Event under the Action menu.