How do I approve student-submitted documents?
---
From the main dashboard, go to Candidates>Document Approval Queue.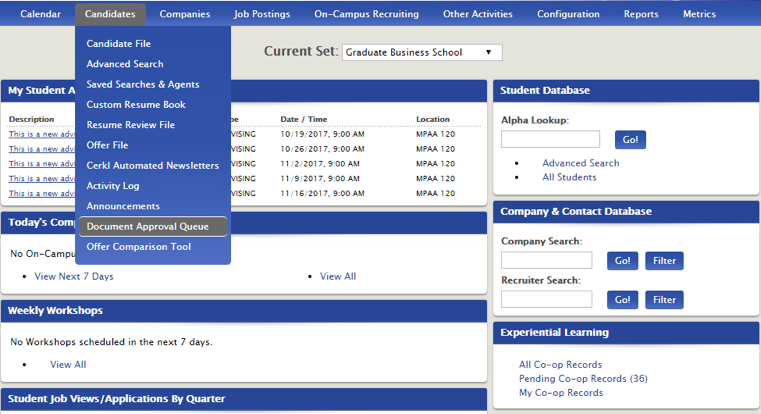 This takes you directly to all pending documents.
From here, you can filter by document type, advisor name, or search for students by last name.

Then, simply click the icons to view the document, and the drop down to approve.

---
Article ID: 2228
Created On: Oct 25, 2017 at 10:10 AM
Last Updated On: Oct 25, 2017 at 10:10 AM
Authored by: Michelle Dranschak
Online URL: http://kbint.gradleaders.com/article.php?id=2228