This feature gives you the option to let your students view and swap timeslots with other students from different schedules on the same multi-job visit.
From the main dashboard go to Events & Interviews>Interview File. (On your dashboard, the menu item may be called On-Campus Recruiting)

Click the desired job link.

Or create a new job under Next Actions>Add. If you're creating a new job, be sure to select Yes for the questions "Is this interview for multiple positions?" and Yes for "Visit – Allow Any Schedules For Multi-Job Visit Invites" question, Then Save.


 Click the Jobs tab to view/set-up schedules. You can add a job by clicking Add Job Posting under the Action menu.


If you'd like to invite students to an interview, click Invite List, then Add Candidate from the action menu.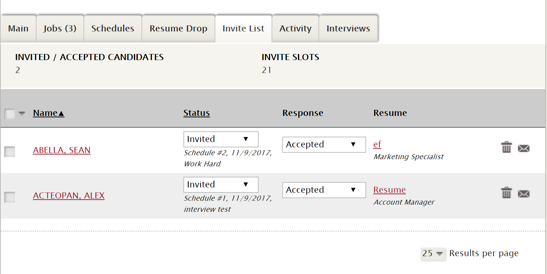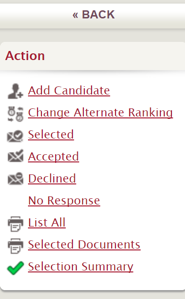 Select the job you'd like to add the candidate to.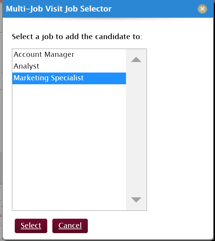 Click Add Invite next to applicable candidates.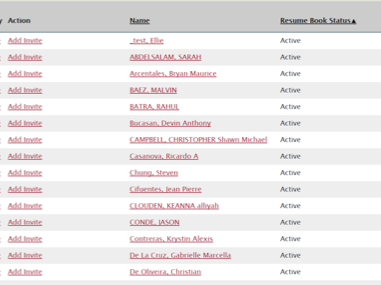 Ensure you've attached their resume and cover letter then click Apply Now.

Now, when the candidates you've invited login on the student dashboard under Interviews, they can swap timeslots from all the schedules.

They'll then see the "Available Schedule Times" with a line for each time in every schedule.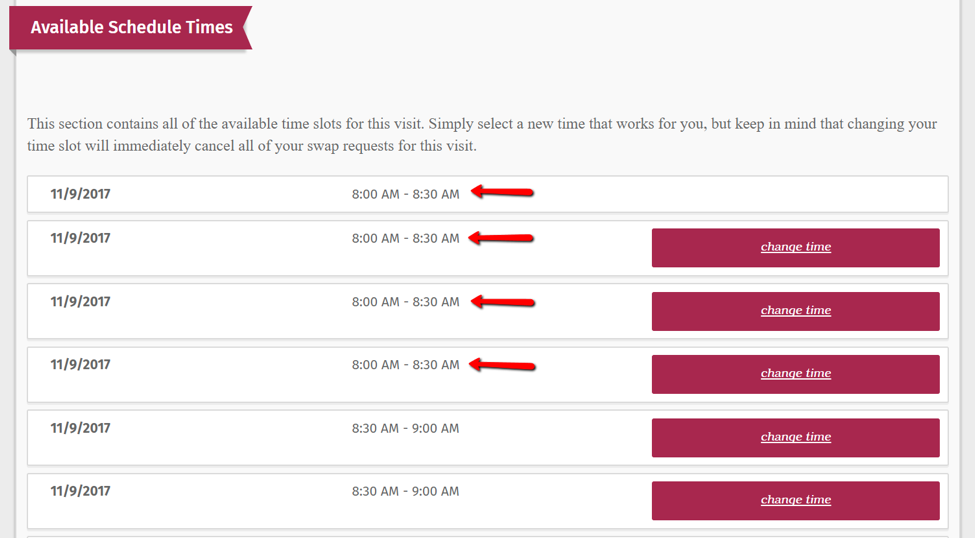 *Dead/DoNotMigrate*