It's easy to charge employers for room reservations and OCR date requests. To get started, contact your Customer Success Manager or our Customer Support Team to request access to this feature.
Be prepared to provide the following information:
Sales tax price based on location
Default Invoice Header Image: (If different from school logo)
Default Invoice Header Title / Description
Default Invoice Footer Message
Once granted access, go to Events & Interviews> Room Reservation Settings

From the Settings tab: Enter administrator address, the maximum number of rooms you'd like to allow per recruiter and per organization daily, if you'd like to require approval and the number of unpaid lag days you'd like to allow > Save
*Note: Unpaid lag days means "after x days the reservation will expire."
From the Fees tab: Click Name and edit the Name, Description, (tier is already set up), Amount (in dollars) and Default to your preference> Save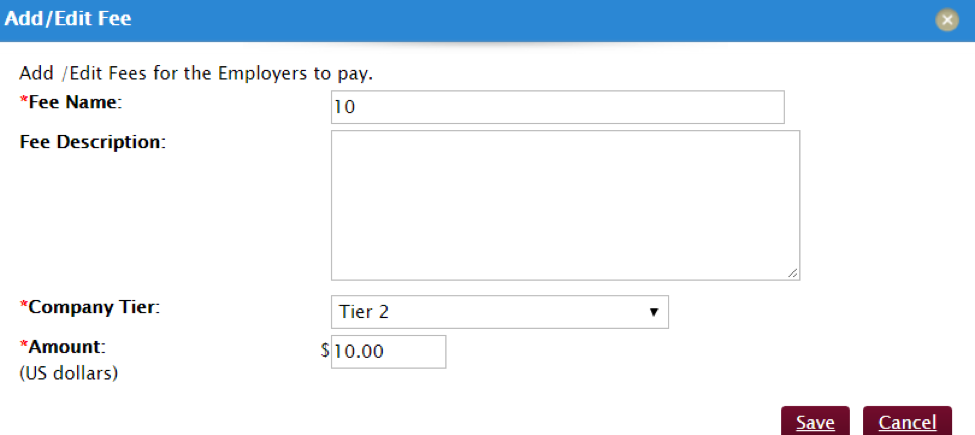 From the Valid Dates tab, click the calendar icon and the time drop down menu to indicate start and end dates and times> Save Dates. You can click the star icon to make selected dates active, the pencil to edit existing Date settings or the trash can to delete.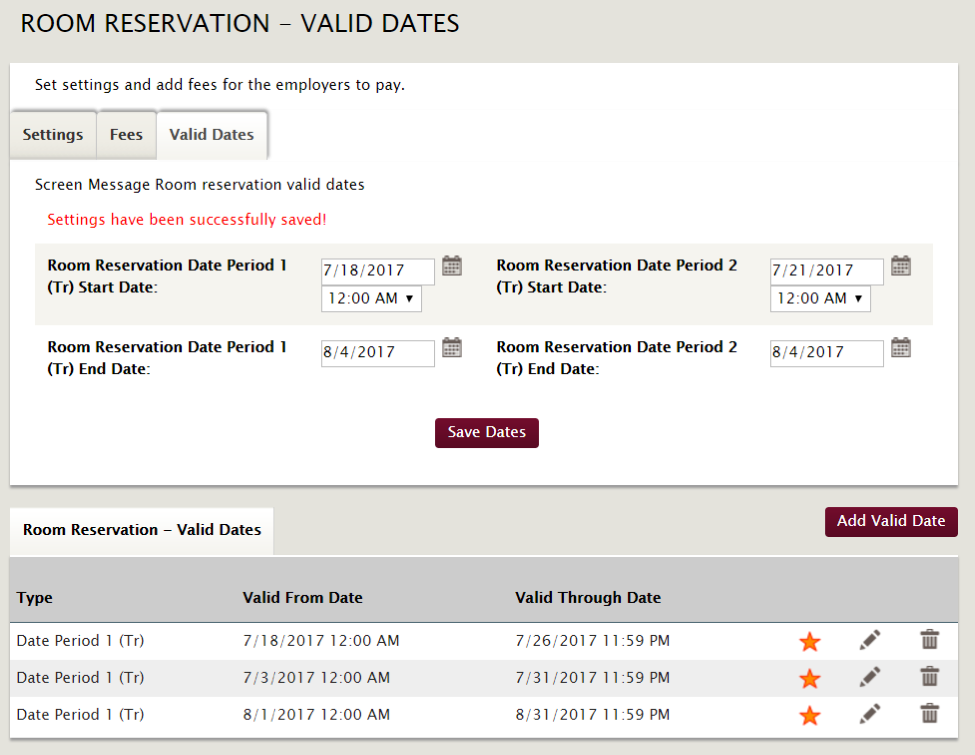 *Reviewed/GoodToMigrate*